New Product Line Announcement
Erikson Commercial:
New Exclusive Canadian Distributor for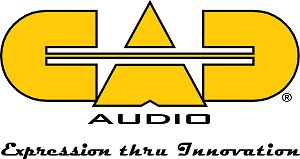 Solon, OH, February 19, 2018 – CAD Audio, a pioneer microphone manufacturer that has become well-known for its overachieving products, especially considering its various lines' relatively low price points, announced today that it has signed an agreement with Erikson Commercial, a Canadian based company, part of Jam Group of Companies, which has been distributing audio and music equipment in that market for more than 40 years. The company, headquartered in the Montreal, Québec area, will now be selling CAD Audio's extensive catalog of microphones to their customers. .
.
About CAD Audio
CAD Audio originally took shape as the Astatic Corporation, founded in 1931 by C.M. Chorpening and F.H. Woodworth, two ham radio operators with a passion for clean, clear audio transmissions. This passion led them to the development of the highly acclaimed D-104 mic, revolutionary in its ability to perform without static. This "Astatic" characteristic became the company's namesake and led to many innovative products including phonograph pickups and cartridges, while also laying foundations for the production of recording heads.

Astatic Commercial Audio Products has continued its growth since then with industry leading solutions for commercial AV applications such as airports, schools, courthouses, Houses of Worship and corporate boardrooms. The company remains key to CAD Audio's portfolio for today's integrators, consultants and architects with patented innovations such as Variable Pattern microphones.

CAD (Conneaut Audio Devices) Professional Microphones was initially formed as the Pro Division of the company to serve the emerging recording and live sound markets in the early '80s, segments not served by Astatic. Initially, CAD introduced a revolutionary servo circuit console and breakthrough processing products.

The company went on to develop leading-edge high performance studio microphones such as the acclaimed Equitek Series E100, E200, E300, VSM1 and highly coveted VX2. Capitalizing on innovative engineering and home grown capsules/diaphragms, CAD emerged as a leader in recording microphones and literally defined the project studio revolution of the late 1980s and early 1990s.

More recently, CAD Audio has emerged as a multifaceted company with a variety of sub brands that extend to market segments such as recording, Broadcast, Live Performance& Production, Commercial and Consumer Electronics. These sub brands include the CADLive, Acousti-Shield, StageSelect, USB and Sessions series of products. CAD Audio is also actively engaged in the Wireless Microphone, Wireless In-Ear-Monitor, Studio accessory, Headphone and USB markets.

CAD Audio continues to build upon over 85 years of innovation and success in the audio industry delivering innovative and highly
useful solutions for performers, engineers and a wide range of audio professionals.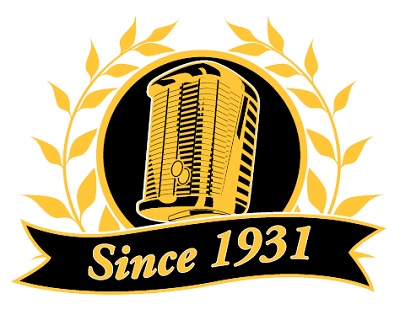 For further information on all CAD Audio product offerings please go to www.cadaudio.com/.
______________________________________________________________________
PureLink VIP-300H-U Tx/Rx - UltraHD 4K HDMI & USB/KM over IP with PoE

The VIP-300H-U UltraHD 4K HDMI & USB/KM Over IP Distribution System provides UltraHD/4K video, audio, RS-232, IR, and USB distribution and matrix switching capabilities over IP networks. The VIP300H-U can be used as a point-to-point extension system supporting distances up to 390 feet (120 meters), as well as multi-signal distribution, switching, and matrix switching system using the VPX IP Video Management Software.  The VIP300H-U brings to market the only IP Video system that offers reliable signal transmission across CAT or Fiber networks.The VIP-300H-U also features convenient setup functions allowing users to easily configure video wall displays up to an 8x8 configuration. 

Next Generation Hearing Hotspot® Audio via Wi-Fi Solutions by Williams Sound

The next-generation Hearing HotSpot™ system features everything you need to stream multiple channels of audio in real time over an enterprise Wi-Fi network.   Once a system is installed in a venue, the software license is activated by Williams Sound based on the number of channels (up to 32 per server box, either Analog or Dante™) at that venue.  Venue controlled advertising/messages, made available through simple web portal and system updates, are delivered to the venue without on-site visits.

Want to see it in action? - If you have a project or application where you think the Hearing Hotspot would be the perfect solution, contact your Erikson Commercial sales rep for a demo.

P.Audio

SW-8C - Weatherproof Loudspeaker

The P.Audio SW-8C is a weather protected medium format sound reinforcement system. The cabinet is made from a one piece rotomolded UV resistant polyethylene enclosure. The enclosure features a 35mm pole mount socket to mount of top of a standard speaker pole. The cabinet design is ported to aid low frequency extension, and the 8 inch is horn loaded to achieve higher SPL than would otherwise be possible. Within the cabinet there are 5 integrated rigging points, which can be used in conjunction with the included U Bracket kit for mounting to walls or ceilings. When pole mounting is equired, an optional Pole Mount Kit can be purchased. The grill is made from CNC punched steel and coated in a two-layer zinc rich, UV resistant powder coat finish.

SoundTube - IPD-Series

Dante-enabled IP audio distribution

Dante-enabled digital audio systems can now extend all the way to the end point in an installation. SoundTube's IPD Speaker Series brings the convenience of Dante control and management to in-ceiling and surface-mount speakers. With a single category cable, you can run audio and up to 40 watts per channel PoE to a speaker. Every digital low latency speaker in a SoundTube IPD system is individually addressable and self-monitoring. And, because these speakers are set up and managed via software, zoning is easy and there's no need to re-wire anything if system requirements change. We offer four in-ceiling IPD models and one surface-mount model, and our new IPD-RS pendant is coming soon.In addition, our IPD4 speakers give you an economical way to expand audio coverage in a Dante system. With an IPD4 speaker, up to three additional non-Dante SoundTube speakers may be added, and powered, to run off of a single Dante-enabled speaker. Click the below link for more information.

All Dante systems will need specific software to route signal paths. Audinate's Dante Controller can be used for this and can be downloaded here.
Dante Controller Software