About Us
Erikson Commercial is a Canadian distributor of distributed audio and video solutions as well as system control and automation. Our market caters the audio and video systems contactors and integrators.
Our distributed brands are: Aphex, Astatic, CAD AUdio, Cloud Electronics, Covid, Hall Research, Hypersound, ID-AL, Lowell Manufacturing, One Systems, On Point Audio, P-Audio, Peerless-AV, Pointmaker, Purelink, Qomo, Quest Commercial, RDL - Radio Design Labs, Rockustics, Rolls, Samson,Solid Drive, Soundsphere, SoundTube Entertainment and Williams Sound..
Erikson Commercial is a division of JAM Industries, which has been distributing audio and music equipment in Canada for over 25 years. In addition to office and warehouse space in Montreal, QC, Erikson Commercial has a dedicated sales rep force calling on retailers and commercial sound and lighting installers as well as multimedia system integrators across Canada. With in-house marketing, sales, service and parts departments, Erikson Commercial's strategy is to offer dealers and system contractors products and services above and beyond current market efforts. Erikson Commercial is dedicated to providing the quality representation demanded by the world-class manufacturers that we represent.
System contractors and dealers will find our products and services increasingly valuable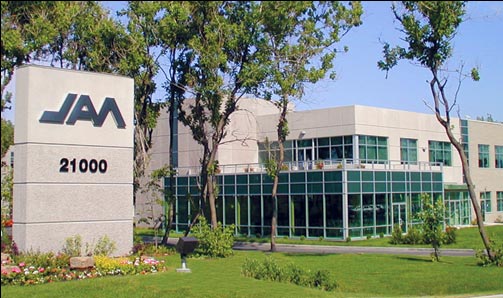 Jam Industries Head Office - Baie d'Urfé, Qc
Head Office:
21000 TransCanada Highway
Baie D'Urfé
Québec, Canada
H9X 4B7

Tel: (514) 457-2555
Toll-Free: 1-877-374-5266
Fax: (514) 457-0055
Fax Toll-Free: 1-888-918-2244